SOUTH BAY & LONG BEACH AREA THERAPISTS
Carol Boulware, Ph.D.
Malcolm Miller, Ph.D.
Alan Solomon, Ph.D.
Margaret L. Stoll, Ph.D.
---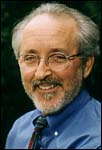 Alan Solomon, Ph.D.
3500 Lomita Blvd., Suite 302
Torrance, CA 90505
(310) 539-2772
email: amsphd1@gmail.com
Psychology License: #PSY6183

Psychological Services Offered:
Brief to Long-term Psychotherapy -
Individuals, Couples, Families,
Children, Adolescents, Adults
Psycho-Diagnostic Testing
Consultation with Educators
Educational Presentations
Specialties:
Anxiety
Depression
Grief
Learning, Behavioral, Attention,
Emotional Problems
Parenting Issues
Stress Management
Relationship Issues
Crisis Intervention
Abuse - sexual, physical, psychological
Dr. Solomon has 30 years of experience providing psychological services. He spent five years before that teaching. He presents of various topics to professional audiences and to the general public.
Personal Statement
Psychotherapy is a service to help people who are stuck at an important junction in their life path. This being stuck often manifests as anxiety, depression, relationship struggles, or difficulties with work. Therapy is a custom designed effort to support an individual, couple, or family move through an impasse that has blocked their path toward further development and growth. As a psychotherapist, it is my commitment to work in partnership with you, the client(s), to assist you in getting unstuck so that your journey can proceed.
This developmental point of view is relatively clear when it comes to understanding how and where children might get stuck in early life tasks: eating, sleeping, toilet training, self-control, family relationships, social interaction with peers and adults, school related challenges (both academic and more social/emotional), for example. Adolescents add such potential issues as peer relationships, temptations with substances/alcohol/drugs, identity formation, beginnings of romantic and sexual interests, more intense/demanding academic expectations, career questions, and increasing independence from parents/family. Adults may experience an impasse in regards to career, relationships of a social and/or more intimate nature, health and self-regulation, family relationships, and meaning of life issues. The above examples are illustrative and not meant to be exhaustive.
Our first efforts in therapy are to understand where you are stuck, how wide ranging and long lasting this impasse is, and what previous efforts you have made to address your difficulties. As I listen carefully, begin to appreciate your strengths as well as your struggles, and communicate my understanding and interest to you, we begin to build trust so that we can work together to assist you.
For all of my clients, we will develop together an initial treatment plan based upon this understanding so that we can formulate some goals. Treatment may range from:
- a limited number of sessions to relieve an immediate crisis and help you return to your previous functioning;
- to brief therapy that is solution oriented relative to a particular problem or a limited number of problems;
- to more extended treatment for difficulties that are more wide ranging and/or of a more long-lasting nature.
Sometimes more intensive therapy, with sessions more frequent than once a week, is of much benefit. Exploration of an individual's history is often very helpful to deepen your understanding of how you reached this impasse in your journey, why the impasse may be particularly difficult to resolve, and how some entirely new perspectives/strategies may hold the key to freeing you to move farther along your path.
These approaches are helpful to individuals, couples, or families. With young children, a less direct, sometimes play oriented therapy is needed because children are less able to sustain a direct, verbal approach to their difficulties. My practice ranges from young children of pre-school age to older adults in the early stages of retirement.
For children with school related difficulties, as well as more social/psychological difficulties, psychological assessment is a helpful tool. Standardized testing provides a diagnostic understanding of a child's strengths and weaknesses in intellectual, academic, learning, behavioral, and psychological spheres. This comprehensive understanding helps generate recommendations in terms of school programming, counseling, and other more specialized assistance for a child and his family.
In addition to the above services, I also am available for presentations/lectures/seminars for public and/or professional audiences. These are offered for little or no fee as part of a public service commitment. Consultation with colleagues is also available for more challenging treatment issues.
Some insurance companies in 2010 have returned to a "managed care" model in which sessions must be authorized in advance, ostensibly to "provide better care." This requires sharing very personal and private information about you, and in increasing amounts as therapy proceeds. Such revelations violate your confidentiality and invade your privacy in a system in which privacy is not always adequately protected. Thus, I have suspended my participation on these panels. I will however, actively help you to gain whatever reimbursement that is available under your insurance coverage without my participating in such authorization programs. Insurance aside, I work on a flexible fee schedule so that if possible, financial issues do not determine if someone receives help.
On a more personal note, I have been a psychologist for more than 30 years (Ph.D. in 1978 and California license in 1979). Before that I was a teacher for five years in elementary school and teaching English as a second language. I have been married for over 40 years to the same woman, with two children now in their twenties, both self-supporting college graduates. Travel experiences have been a crucial part of my leisure time in ways that have broadened my perspective: widely around the U.S., several trips to Europe, the Middle East, and Asia, along with two years of residing in Japan where I taught ESL.
Articles by Dr. Solomon:
GETTING EXTRA HELP IN SCHOOL: A SOMETIMES CHALLEGING TASK
ADDITIONAL SUPPORT TO GET THE EXRA HELP FOR YOUR CHILD IN SCHOOL
TRENDS IN GETTING HELP FOR OLDER STUDENTS
CARING RELATIONSHIPS - A STUDY IN NURTURING
ARE YOU A PSYCHIATRIST, PSYCHOLOGIST, OR….?
RECOVERY FROM SPINAL INJURY IN RAT EXPERIMENT PROMISES HOPE FOR HUMANS
ATTENTION DEFICIT HYPERACTIVITY DISORDER: MYTH OR REALITY
MANAGED HEALTH CARE NEWS
UNDERSTANDING DEPRESSION
PARENTING INFORMATION
RELOCATION STRESS (3 articles)
ATTENTION DEFICIT HYPERACTIVITY DISORDER: A MORE PRECISE DESCRIPTION
PSYCHOLOGICAL TESTING - THE BEGINNING OF HELP FOR MANY CHILDREN
LEARNING DISABILITIES: THE INVISIBLE BUT VERY REAL DISABILITY
PARENT EDUCATION AND DEVELOPMENT - A MORE EFFECTIVE APPROACH TO PARENTING
ADHD - DO SYMPTOMS REALLY HAVE LONG-TERM EFFECTS?
TREATMENT FOR ADHD WITHOUT MEDICATION
GOING BEYOND ABSTINENCE: DUAL DIAGNOSIS
BEAUTIFUL BOY: A FAMILY'S JOURNEY THROUGH THE TRIALS OF ADDICTION
STRATEGIES FOR SURVIVING INFIDELITY
ONE HELPFUL RESOURCE FOR RECOVERING FROM INFIDELITY
---

Margaret L. Stoll, Ph.D.
1826 S. Elena Ave., Suite C
Redondo Beach, CA 90277
(310) 375-3607
320 Arden Avenue Suite 240
Glendale, CA. 91205
(310) 375-3607
email: margaret.stoll@gmail.com
Psychology License: #PSY7624

Psychotherapy Services Offered:
Brief or Long-term Psychotherapy
Children, Adolescents, and Adults
Individuals, Couples, and Families
Play Therapy
Specialties:
Eating Disorders
Loss and Bereavement
Infertility
Divorce
Parent-Child Problems
Relationships
Trauma
Adult Incest or Abuse Issues
Identity Issues
Dr. Stoll has 17 years of experience providing psychological services. She also provides consultation and supervision to attorneys, clergy, educators, students, and other mental health professionals.
Personal Statement
I am a Clinical Psychologist with private practices in both Glendale and Redondo Beach, California. Receiving my Ph.D. from the California School of Professional Psychology, Los Angeles in 1981, with a specialty in Children and Families, I now treat all-aged patients through individual, couples and family psychotherapy. I approach treatment by exploring not only the patient's current situation but also their past. I believe that the way we think, feel and behave in the present is often influence by important experiences and relationships that we have had in the past. We may develop habitual ways of behaving or repetitive patterns of relationships that recreate our earlier ones. These patterns become destructive when we are "programmed" by our past to repeat relationships or situations that are dissatisfying or unsuccessful. Therefore, in therapy I help patients see and understand these patterns and how they may be compromising them in the present. This awareness, combined with learning new ways of thinking and behaving, helps patients develop more effective and satisfying reactions, relationships and life choices.
Believing in an individualized approach to therapy, I develop a treatment plan unique to the needs and circumstances of each person. I recognize the varied objectives patients have for seeking therapy. Some enter therapy in reaction to a crisis or life event, wishing to overcome it, return to their previous level of stability and end the therapy as soon as stability is regained. Others seek what might be labeled an "educational model" of therapy. They may begin with one or more emotional or interpersonal problems, but also desire to grow and increase self-understanding in a deeper way beyond mere symptom reduction. Finally, others seek therapy after tolerating some chronic condition they have been unable to overcome. They may view therapy as a last resort, reluctantly seeking treatment only after admitting they need professional help beyond self, family or friends to achieve relief. I provide psychotherapy from each of these perspectives.
Articles by Dr. Stoll:
THE VALUE AND SCARCITY OF SOLITUDE
EATING DISORDERS 1
EATING DISORDERS 1
EATING DISORDERS 2
WIDOWHOOD
BACK HOME AGAIN, ADULT CHILDREN LIVING WITH PARENTS
DO YOU HAVE A PERSONALITY DISORDER?
DEFENSE MECHANISMS
MAKING THE SAME MISTAKES

home | article of the month | featured therapist | news & events
psych bytes | book review | about our group
therapist profiles | locate a therapist
Copyright Independent PsychotherapyNetwork ©2008-2014