GREATER LOS ANGELES AREA
Eileen Beirich M.A., M.F.T.
Jeffrey M. Lance, Ph.D.
Glenn Peters, Ph.D.
Margaret Stoll, Ph.D.
Sue Rice, Ph.D.
---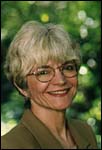 M. Eileen Beirich, MFT, PsyD.
595 East Colorado Blvd. Suite 620
Pasadena CA 91101
(626) 296-3594
email: eibei@aol.com
Marriage and Family Therapy License: #MFC33187

Psychotherapy Services Offered:
Individuals
Couples
Adolescents
Families
Specializations:
Adoption, allaspects
Eating Disorders
Elder Care
Death and Dying
Eileen Beirich holds a Master's Degree in Marriage and Family Therapy from Phillips Graduate Institute, formerly California Family Study Center, in Encino. Her undergraduate work includes a BFA in Metalsmithing and Weaving from the University of Houston, Houston, Texas. She has taught art history in the Architecture and Interior Design Department of Woodbury University in Burbank, CA. Her focus currently is psychotherapy, working with individuals, couples and families on their issues. Her professional experience includes working with all aspects of the adoption triad (Eileen is an adult adoptee who has completed a search and reunion), infertility, grief work, eating disorders, attachment and self regulation work and elder care. Eileen is a Clinical Member of: Independent Psychotherapy Network, California Association of Marriage and Family Therapists, Glendale Area Mental Health Professional Association, American Adoption Congress and ALMA.

Personal Statement
Hello, my name is Eileen Beirich, I practice as a licensed Marriage and Family Therapist. My practice is located in Pasadena, California. I work with a variety of issues with patients. Specialty areas for me include adoption, infertility, eating disorders, and elder care. One area of my thinking therapeutically is based in Family Systems. That means reviewing family of origin issues with individuals, couples and families. When looking at those kind of issues with people, the looking often begins to tell a story about how a person or persons have lived up until this time. Since I have experienced being a professional artist/weaver, before being a therapist, I like to talk about how a life can be like a tapestry. The picture on a tapestry is made up of many, many threads and areas of color. Those threads are laid down next to each other to create each color area. Our eye blends the colors to perceive an image. Impressionist painters, more than a century ago, used the same kind of technique, tiny dots or whisps of paint, to create a picture. Sometimes a person does not have the tapestry picture of his/her life completed. It might be damaged or it might never have been finished at all. An incomplete tapestry picture, (unresolved conflicts within relationships), can cause uncomfortable feelings, such as guilt and anxiety. When pain from these often misunderstood feelings gets unmanageable, he/she may seek out a therapist. The therapist can coach a person to unravel and begin to reweave life threads into a clearer view of life. This is where I can come into the picture. I see myself as a coach/weaver of life threads. I can encourage patients to make their own repairs to their tapestry. A person begins to do this by noticing, owning and defining the areas of threads in their tapestry that need change. As a Marriage and Family Therapist, I believe that an individual is entitled to the opportunity to choose to work, to complete their own life tapestry. What life reward through therapy? Your own masterpiece.

Articles by Dr. Beirich:
DO YOU HAVE AN EATING DISORDER?
ELDER ABUSE
ADOPTION LOSSES
---

Jeffrey M. Lance, Ph.D.
320 Arden Avenue
Suite 240
Glendale, CA. 91205
(818) 265-4052
email: jeffworks@earthlink.net
Psychology License: #PSY12971

Psychotherapy Services Offered:
Individual
Marital
Couples
Family
Group
Specializations:
Depression
Anxiety
OCD
Relationship Counseling
Eating Issues
Life Transitions
EMDR
Self-Esteem Issues
Dr. Lance has 14 years of experience in the field. His graduate degrees are in counseling/marriage and family therapy, clinical psychology, and general psychology. He also has an undergraduate degree in religion. His major focus is in helping individuals, couples, and families improve communication, enhance self-esteem, and work through life-limiting blocks to greater happiness and fulfillment.
Personal Statement
It takes courage to look at out lives, our relationships, and ourselves honestly and openly. Many of us avoid our emotional symptoms of anxiety, depression, relationship problems, compulsions, addictions, and general feelings of loneliness and emptiness, hoping it will just go away. Most of us wouldn't avoid these indicators if they were physical, or mechanical, such as maintaining our cars. But, we tend to avoid these symptoms in our own emotional or relational lives out of fear of addressing the real issues in our lives. Sometimes we feel like we should be able to solve these problems on our own, but rarely can we see clearly our own issues when we are living inside them. We often need someone to help us see more clearly the issues and patterns that we are blind to in our lives. I like to see myself as someone who helps individuals and couples improve communication, enhance self-esteem, and work through life limiting blocks to greater happiness and fulfillment. Recently, I have been involved with understanding child and adult emotional development and its impact on loving relationships throughout life.
I am a licensed psychologist with many years experience doing individual, marital, and couples therapy. I try to create a warm and safe environment for individuals and couples to address and work through issues that block their happiness and growth as a person.
Articles by Dr. Lance:
EMOTIONAL REGULATION
THE FEAR OF VULNERABILITY
Listening with the Heart
EMPATHY
FEAR OF THERAPY
ATTACHMENT AND THE REPETITION COMPULSION
THE AVOIDANCE OF LEGITIMATE SUFFERING
EMOTIONAL REGULATION
---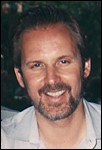 Glenn Peters, Ph.D.
16055 Ventura Blvd. Suite 713
Encino, CA. 91436, (818) 475-2666
320 Arden Avenue Suite 240
Glendale, CA. 91205, (818) 475-2666
email: Gappsyche@aol.com
Psychology License: PSY 15757
M.F.C.C. License: MFC 12865


Psychotherapy Services Offered:
Brief Psychotherapy
Children (6 years old & up)
Adolescents
Adults
Couples
Families
In-depth Growth Psychotherapy
Specializations:
Depression
Anxiety
Trauma
Relationship Issues
Co-dependency Issues
EMDR
Play Therapy
Dr. Peters has over 27 years of experience doing psychotherapy. First, as a licensed Marriage Family Child Counselor, a license Dr. Peters still holds, and than as a Licensed Clinical Psychologist.
Personal Statement:
Dr. Peters has a rich and diverse professional background. He started out working in a psychiatric hospital where he started to develop therapeutic skills that included a balance of empathy and directness. Dr. Peters continually developed his own balance of empathy and directness that became valuable characteristics in his therapeutic approach. Empathy led individuals to feel safe and supported, leading to more openness and exploration, while honest directness led to the uncovering and eventual resolution of emotional blocks that impeded further fulfillment and life satisfaction.
Dr. Peters found the practice of psychotherapy to be fulfilling and rewarding, the rewards came from watching individuals gain deeper satisfaction and personal meaning from the process of psychotherapy. In the pursuit of his own professional and personal development, Dr. Peters obtained his Masters Degree in Marriage Family and Child Counseling from Pepperdine University in Los Angeles and a doctoral degree from United States International University in San Diego. He gained experience at both the Wright Institute for two years where he conducted psychodynamic oriented psychotherapy with individual adults, and at a number of Community Mental Health Centers, where he worked with children and families. One such Community Mental Health Center was Glen Roberts Child Study Center, where Dr. Peters was Senior Psychologist and taught classes on adolescence and children while supervising interns. Dr. Peters was also the former Clinical Director of Foothills School, an innovative treatment program for troubled children and adolescents.
Dr. Peters views each client as a unique individual that has their own set of struggles and their own set of strengths. He helps individuals to work through their struggles by also helping them to further develop their own internal and external resources and strengths. He primarily sees psychotherapy as a collaborative and creative dialogue, between client and therapist. He is equally comfortable in working from a brief psychotherapy model, to help individuals gain relief from their symptoms, or in doing longer-term therapy, in helping individuals to gain more extensive insights and make character changes. He integrates a traditional approach, such as psychodynamic therapy, assertion training, interactive guided imagery, anger management techniques, role-playing and family therapy (in working with children and families) along with novel, cutting edge approaches, such as EMDR, i.e., Eye Movement Desensitization and Reprocessing, and Somatic Therapy. EMDR and Somatic Therapy are especially useful approaches in the resolution of traumatic issues. He helps individuals (both children and adults) to become more assertive, deal effectively with issues of anger, manage stressful situations, gain more affect regulation and deal more successfully with conflict in their relationships. In all of this, Dr. Peters never forgets the therapeutic values that he has learned on his own journey, the importance of empathic understanding and the movement of growth that can be released through direct therapeutic feedback and full emotional expression.
Articles by Dr. Peters:
The Courage of Being Vulnerable
IDENTIFYING AND DEVELOPING RESILIENCE
ASSESSING YOUR LEVEL OF RESILIENCE
PARENTING JOURNAL
THE COURAGE OF BEING VULNERABLE
THERAPY FOR YOUR TEENAGER?
VIOLENT YOUTH
AN INTRODUCTION TO INTERACTIVE GUIDED IMAGERY
DEALING WITH AN AFFAIR
FOSTERING THE EMOTIONAL DEVELOPMENT OF YOUR CHILDREN
BRIEF VS. LONG TERM THERAPY
---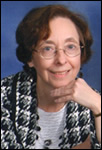 Sue Rice, Ph.D.
150 N. Santa Anita Ave, Suite 300
Arcadia, CA 91006
626-821-1848
Psychology License: PSY 13523
Registered Nurse License: 199736
Psychotherapy Services Offered:
Adults
Related Disorders
Individuals
Brief, Problem Focused Psychotherapy
In-Depth, Growth Psychotherapy
and Transitions
Christian Counseling

Specializations:
Anxiety and Stress
Depression
Occupational Stress
Life/Career Decisions
Relationship Issues
Health Psychology
Self Esteem Issues
Dr. Rice has been in private practice for over 20 years. She also holds a Master of Science degree in Nursing with a specialty as a Maternal-Child Clinical Specialist and a Ph. D in Clinical Psychology.

Her employment background includes working in Neonatal Intensive Care providing direct patient care, teaching, supervision and management. She has expertise in working with parents dealing with issues related to perinatal trauma, congenital anomalies, parent-infant bonding and newborn parenting. She also has expertise in working with parents who are dealing with perinatal loss through miscarriage, stillbirth and neonatal death.
In addition to her private practice, she has had 13 years inpatient psychiatric experience on a dual diagnosis unit working with both adult and adolescent patients. She has provided supervision as a clinical instructor for nursing students who were completing a psychiatric rotation. Her additional education and experience has enabled her to work more closely with medical doctors in treating patients whose medical condition is exacerbated by emotional factors. Her educational background and work experience have enhanced her understanding of psychopharmacology and of the psychological impact of physical illness.
Dr. Rice strives to help people enrich their lives and enjoy a greater sense of fulfillment. She works with clients in recognizing, understanding and working to overcome self-defeating patterns and obstacles to progress. She uses an individualized approach depending on the needs and life circumstances of the client. She is equally comfortable in providing brief, symptom reduction therapy and insight oriented in depth psychotherapy.
home | article of the month | featured therapist | news & events
psych bytes | book review | about our group
therapist profiles | locate a therapist
Copyright Independent Psychotherapy Network ©2008-2013