May 2013

FEATURED THERAPIST OF THE MONTH
---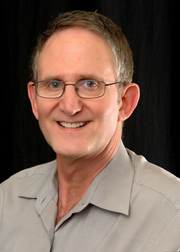 Carl Shubs, Ph.D.
321 South Beverly Dr., Suite "L"
Beverly Hills, CA 90212-4303
(310) 772-0520
drshubs@drcarlshubs.com
http://www.drcarlshubs.com
Psychology License: #PSY8912
Marriage and Family Therapy License: #MFC16629

Psychotherapy Services Offered:
Brief to Long-term Therapy
Adults, Adolescents, Children
Individuals
Couples
Families
Expert Witness Consultation
Critical Incident Stress Debriefing
Corporate & Organizational Consulting
Executive Coaching
Collaborative Divorce Coaching
Specializations:
Depression
Anxiety
Stress
Relationships
Self-Esteem, Insecurity, Empowerment
Life Transitions
Addictions (substances & behaviors)
Trauma/PTSD
Victims of Violent Crime
Rape
Domestic Violence
Adults Abused/Molested as Children
Gay/Lesbian Issues
Mind/Body
Health Psychology
Somatic Psychotherapy
Co-Dependency
Grief & Loss
Impact of Aging (Parents & Children)
Background
I have been in private practice since 1981. I have taught, trained, and supervised other mental health professionals. I hold a diplomate from the American Academy of Experts in Traumatic Stress and was Chairman/Co-chair of the Victim Treatment Committee of the Los Angeles County Psychological Association for 10 years. I have earned and maintained the American Psychological Association's Certificate of Proficiency in the Treatment of Alcohol and Other Psychoactive Substance Use Disorders. I have been integrating contemporary psychoanalytic psychotherapy, somatic psychotherapy, and other modalities since 1974. I am a Supervisor and Certified Bioenergetic Therapist. Special study has been concerning gay, lesbian, and bisexual life, growth, development, coming out, being out, relationships, and homophobia. For several years I saw people in medical settings where patients where they were recovering from illnesses including strokes, Alzheimer's disease, Multiple Sclerosis, or various other conditions affecting their mind and their emotions. I served several terms on the Boards of the Los Angeles Society of Clinical Psychologists and the Los Angeles Chapter of the California Association of Marriage and Family Therapists
I have presented at local, state, and international conferences regarding trauma and its treatment. I have also presented on issues concerning gay, lesbian, and bisexual issues. I have had three peer-reviewed articles published in a professional journal, and I have two books in preparation. I have appeared on NBC news and in various other media concerning various issues..
Personal Statement
Overview
My primary interest in therapy has been in helping people to find and be their true Self. It's like in the commercial: be all you can be. This means looking at who you really are, the relationships you are in, and what stops you from having the life you want. It also means getting help in learning what isn't working, understanding why it's not working, and changing things so your life does work for you.
I see therapy as a process of self-discovery: a careful, supportive exploration of how you act, think, feel, and relate to others today and how those all have been affected by your life experiences. It is also an opportunity to grow and develop new and more effective ways of interacting and communicating in your relationships. In therapy with me you may gain the awareness that comes from understanding, the freedom from outmoded patterns of acting and reacting, the strength to tolerate life's pains, and the capacity to tolerate its pleasures. The result is what I think we all want: the ability to feel good about yourself, to enjoy yourself, and to have satisfying relationships with others.
Victims of Violent Crime
If you or a family member have been a victim of violent crime, I give you a place where you can feel safe and where you can honestly and openly talk about what happened to you or your family member and how it still effects you, even when your friends and family don't want to or can't stand to hear about it any longer. I will help you to understand why you are reacting as you do, even when you may feel out of control and maybe even a little crazy. I will also give you ways to work through the psychological and emotional impact of what happened and to help you get your life back. People often discover new skills, strengths, and internal resources that either they never knew they had or that they have only now developed. I also want you to know that if you or your family member is a victim of violent crime, you may be eligible for therapy at no cost to you.
Gay/Lesbian Issues
While I work with heterosexuals, as most psychologists do, I also work with many gay, bisexual, or lesbian people, both individually and in couples. Some people come in because they are questioning their sexual orientation. You may be in a process of self-examination and self-discovery, and you will be the one to decide what your sexual orientation and identity is rather than have me or anyone else tell you what it is. You may be in a process of coming out, and together we can consider if, when, how, and with whom you decide to do that. I will be your sounding board, your dis-information advocate, your guide, and your ally.
Sometimes, though, people come in being very clear and comfortable with their sexual orientation, whatever that may be. If you are looking for a safe place where you can be open about who you are, use honest words like "he" when referring to your male partner, talk candidly about your sexual practices, and maybe also frankly discuss how HIV has impacted your life or your relationships, then I'm happy to be able to give that to you.
Addictions (Substances and Behaviors)
People often recognize that they may have difficulty with alcohol or drugs, though frequently they also need some help to evaluate how great that difficulty is or isn't and what they might be able to do about it. You might be asking some of the same questions about some of your behaviors as well, such as computer or Internet usage, online porn, sexual behaviors and compulsions, gambling, spending, TV watching, eating, cutting, or any other thing you do that somehow feels questionable or possibly out of control in you life, including some of the ways you interact with other people. Some people even feel like they are addicted to another person, what sometimes has been referred to as "love addiction." Many people have found it extremely helpful to begin examining with me how looking at some of the things in their life from a perspective of addiction may add understanding and avenues for change and resolution.
Mind/Body
My education and my own therapy have taught me that the mind and body are functionally identical. What you think can affect how you feel, and what you feel affects how think. So, I work at both levels, with people who are interested in doing that. In addition to traditional talk therapy, I am also able to work somatically (with the body) to help you resolve your emotional problems, discover deeper levels of understanding and resolution, and realize more of your potential for pleasure and joy in living. In my own life, my focus on the somatic aspects has enabled me to feel more alive, connected, and integrated, and I am glad to provide you with an opportunity to find that for yourself too. For people who aren't interested in the somatic work, I am happy to stay strictly in a talk-therapy mode.
Conclusion
I see my role as an ally, guide, and navigator on your journey. I have made my own journey of self-exploration, and I see myself as continuously pursuing that voyage. I can offer support and encouragement when the going is rough, and I can also share in your pleasures and joy in living. I can help with identifying and working through obstacles, and I will work with you to increase your sense of internal harmony, to enhance your ability to relate to others honestly, openly, and deeply, and to help you feel more productive, effective, and joyful in everyday living. You set the course, and I'll help you get there.
Articles by Dr. Shubs:
INDIVIDUAL THERAPY OR COUPLES THERAPY?
SOME DIFFERENCES BETWEEN COUPLES THERAPY AND INDIVIDUAL PSYCHOTHERAPY
IS MONOGAMY REALISTIC?
MONOGAMY AND NON-MONOGAMY
TREATMENT VIGNETTE: A Victim Of Violent Crime
USING BIOENERGETICS IN DAILY LIFE
BOOK REVIEW - A BRIGHT RED SCREAM
COMMUNITY RESPONSE TO TERROR
FUNCTIONAL AND DYSFUNCTIONAL FAMILIES
BEHAVIORAL ADDICTIONS
VIBES, BODY LANGUAGE, AND UNCONSCIOUS COMMUNICATION
HOW DO I KNOW IF I NEED THERAPY?
PATIENT BILL OF RIGHTS
UNRECOGNIZED AND UNCONSCIOUS EMOTIONAL INJURY OF CHILDHOOD
SELF AWARENESS AND BODY LANGUAGE EXERCISES

TRAUMATIC EVENT OR TRAUMATIC EXPERIENCE: Implications for Understanding Normal Development
---
Click here to read about other IPN members.
home | article of the month | featured therapist | news & events
psych bytes | book review | about our group
therapist profiles | locate a therapist
Copyright Independent PsychotherapyNetwork ©2008-2013