February 2017

FEATURED THERAPIST OF THE MONTH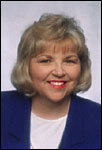 Carol Boulware, Ph.D.
3130 Wilshire Blvd., Suite 550
Santa Monica, CA 90401
1874 S. Pacific Coast Hwy., Suite 101
Redondo Beach, CA 90277
310-374-4173
Other office: 1525 Aviation Blvd., Suite 200
Redondo Beach, CA 90278
(310) 374-4173
email: carolphd@psychotherapist.net
website: www.psychotherapist.net
Marriage and Family Therapy License: #MFCT11632

Psychotherapy Services Offered:
Sex Therapy
Adults
Individual Therapy
Couples/Marriage Counseling
Short-term or Long-term Therapy
Specializations:
Sexual Problems - Loss of Desire, ED, PE
Performance Anxiety
Relationship Problems
Anxiety and Panic Attacks
Social Anxiety-Shyness
Stress Reduction
Trauma/PTSD
Adults Abused as Children
Mind/Body Therapy – EMDR, SE, TFT, EFT
Divorce
Blocked Creativity
Spiritual Issues
Dr. Boulware has over 30 years of experience in private practice. She is the former Executive Director of the South Bay Therapeutic Clinic. She was trained as a Sex Therapist at UCLA. She is certified as a Sex Therapist by the American Board of Sexology, Clinical Fellow of the American Academy of Clinical Sexologists, American Board of Sexology Supervisor, and a member of the California Association of Marriage and Family Therapists. Special Training includes Certified in EMDR, TFT, EFT, EDxTM, NLP, Hypnosis and Somatic Experiencing.
As a Certified Sex Therapist, Dr. Boulware specializes in sexual problems, sexual anxiety, loss of sexual desire, ED, PE and the evaluation and treatment of sexual and relationship/couple difficulties, childhood emotional, sexual and physical trauma, phobias, and performance anxiety disorders.

As a Psychotherapist, she works with individuals and couples to overcome fears, anxiety, depression, relationship/couples problems, divorce, trauma, PTSD using powerful Holistic techniques like, EMDR, SE, EFT.|

PERSONAL STATEMENT
My work as a psychotherapist is devoted to helping my clients develop loving relationships, increase their personal effectiveness, and develop their ability to create more happiness and peace in their lives. My techniques are based on a powerful blend of Traditional and Holistic approaches to psychotherapy.

My specialty is short-term therapy that is individually tailored and mutually designed with my clients from a wide range of therapeutic methods. I am committed to helping people develop self-understanding and permanent change in the shortest period of time possible with the most powerful techniques available.

Towards that end, I have continually studied and added to my repertoire of healing modalities, whether traditional techniques such as hypnotherapy, sex therapy, and couples counseling or highly effective leading-edge modalities such as Thought Field Therapy (TFT), Eye Movement Desensitization and Reprocessing (EMDR), and Emotional Freedom Technique (EFT).

I specialize in the evaluation and treatment of sexual and relationship difficulties, childhood emotional or physical trauma, phobias, anxieties, fears, and compulsions. I am able to help clients release unwanted behavior patterns and beliefs that block their self-acceptance, personal power, and satisfying relationships.

For individuals who want to explore themselves more in-depth, and seek personality changes, I am also trained in long-term Insight Therapy.
Articles by Dr. Boulware:
EMDR THERAPY HELPS HEAL THE PAIN OF RELATIONSHIP ISSUES, BREAK-UPS AND DIVORCE
PTSD AND TRAUMA INCREASE WOMEN"S HEART DISEASE RISK
STUDIES SHOW MANY WOMEN DISSATISFIED WITH SEX
ANXIETY AND SEXUAL PROBLEMS
SOMATIC EXPERIENCING® – A NEW THERAPY FOR TREATING SYMPTOMS OF TRAUMA AND PTSD
Symptoms of Panic Disorder and Treatment
8 RED FLAGS THAT CAN SIGNAL ON-LINE SEX ADDICTION
FEELING GUILTY?" IT MAY NOT BE YOUR FAULT
EMOTIONAL MANIPULATION
Treating Panic Disorders and Panic Attacks with EMDR
WHAT IS EMDR?
EFFECTIVE AND POWERFUL SHORT-TERM THERAPY TECHNIQUES
EMDR FAQ
IS MY ANXIETY NORMAL? - Part I, Part II, Part III
HOW TO AVOID INFIDELITY
HOW STRONG IS YOUR RELATIONSHIP?
IS SEX THERAPY FOR YOU? WHAT IS IT? WHEN DOES IT HELP?
SEX ON-LINE: WHO'S ADDICTED?
UNDERSTANDING OBSESSION WITH PORN SITES AND CHAT ROOM SEX


Click here to read about other IPN members.
home | article of the month | featured therapist | news & events
psych bytes | book review | about our group
therapist profiles | locate a therapist
Copyright Independent PsychotherapyNetwork 2008-2017